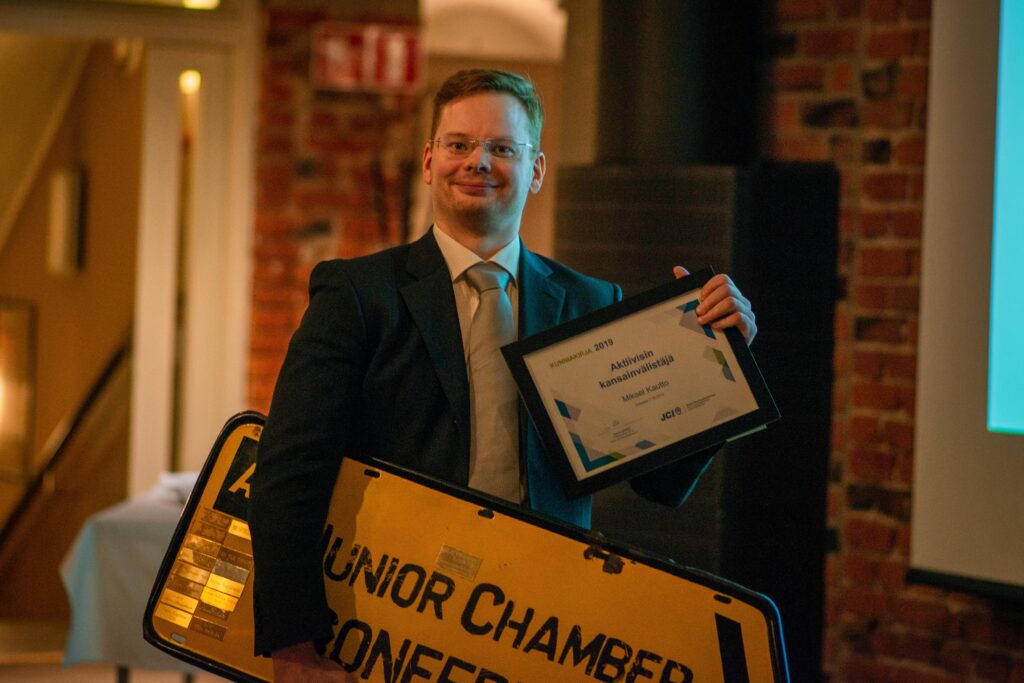 JCI Oulu takes new trial members twice a year, in spring and in autumn. Would you be interested to join the company of dynamic young adults? Our members are able to improve their own competencies and network locally, regionally and nationally. Not to forget the international aspect of JCI, which brings together active young adults all over the globe. JCI Oulu offers its members possibilities to grow and develop for example leadership, training, performing, communicating, marketing and project skills. All these competencies are well taken as advantage in working life of our members. Member of JCI Oulu has potential to succeed at work.
Application period to JCI Oulu trial membership is now closed for spring and next general application time for trial membership will be in autumn. You can follow us and information of our next application period in Instagram, Facebook and LinkedIn.
If you are interested in JCI Oulu trial membership before application time in autumn, please take direct contact to deputy president Riitta Typpö, riitta.typpo[at]jci.fi.